Can You Get a CDL With a DUI? What You Need to Know
Can you get a commercial driver's license (CDL) with a DUI? Find out here from the top-rated DWI defense team at the Missouri DWI & Criminal Law Center.
Author:
Kimberly J. Benjamin, Founder & Managing Attorney
November 23. 2021.
Can You Get a CDL With a DUI?
If you are considering driving for a living, you have probably researched the requirements for doing so, but do you know whether you can get a CDL with a DUI? A DUI or DWI conviction can have significant consequences in your life, immediately and long-term. Whether your conviction is a felony or a misdemeanor, driving while intoxicated remains on your driving and criminal records. The ongoing repercussions of a DUI affect those with a commercial driver's license (CDL) more than other drivers.
For most drivers, the blood alcohol concentration (BAC) limit for a DWI is 0.08 according to § 577.010.2, RSMo 2015. The legal limit for CDL drivers is 0.04. Drivers refusing to submit to a BAC test receive the same repercussions as if they were driving under the influence. If your BAC is 0.04% or higher, your CDL will likely be disqualified.
CDL drivers often require the assistance of a DWI lawyers in KC Mo to regain their CDL license and return to driving a commercial motor vehicle. The Missouri DWI & Criminal Law Center has the legal prowess to advocate for you and represent you in court as you navigate these highly complex issues.
Can You Get Your CDL With a DUI?
If you aspire to make some money professionally driving a vehicle like a bus driver or an over-the-road truck driver, you may wonder if you can get your CDL with a DUI? Having issues on your driving record, including a DWI, doesn't impede you from getting a CDL; it may make it difficult to obtain a job as a professional truck driver. Attending a trucking school will be looked upon favorably when applying for a job.
Although most drivers can get a first offense DWI expunged after ten years for a clean record, it permanently remains on your record if you have a CDL when you receive a DUI.
How Long After a DUI Can You Get a CDL?
When you have a DUI on your record but want to drive professionally, you need to know how long after a DUI you can get a CDL. When receiving the first conviction for driving intoxicated, most motor vehicle drivers will face license suspension for 30 days. Still, the license of a CDL holder will be suspended for a year.
Suppose the commercial driver was transporting hazardous materials while driving intoxicated. In that case, they will lose their license for three years for the first violation and receive a lifetime disqualification for further offenses.
After What Period Can I Get Back My CDL After DUI?
When you have been found guilty of driving under the influence, you need to know after what period you can get back your CDL after a DWI/DUI conviction. A reputable Kansas City attorney can help you understand what CDL requirements you need to meet as soon as possible.
If your CDL is disqualified, revoked, or suspended because of a DWI charge, you must notify your employer before the next business day. You may also need to do the following:
Enroll in and successfully complete an alcohol and substance abuse traffic offenders program.
Pay reinstatement fees of $45.
Pay court or attorney fees if there was a criminal conviction.
File for SR-22 Insurance and maintain coverage for at least three years after the suspension ends.
Successfully retake and pass the commercial driving test.
Ultimately, it is up to the judge's discretion when your CDL might be reinstated, as well as what other steps may be required. Also, bear in mind that a CDL holder can't drive any commercial vehicle while their commercial license is suspended or revoked, although they can apply for limited driving privileges in order to drive a personal vehicle.
Fighting DUI Charges for CDL Holders
Missouri law firms are adept at fighting DUI charges for CDL holders to reduce the consequences. Penalties become more intense after the first offense. They can include community service, fines, jail time, probation, and even the suspension of the driver's license, depending on the blood alcohol concentration and the number of prior DUI arrests.
You will likely receive the following penalties upon conviction if you are a CDL holder charged with a first-time DWI in Missouri.
CDL disqualified for one year
Motor vehicle driver's license suspended for 30 days
Jail time of up to six months
Fines of up to $500
Two points on your Missouri Driver Record
Increased insurance rates
Upon conviction, a CDL holder who is charged with subsequent alcohol-related driving offenses in Missouri will face the following penalties:
CDL could be disqualified for life
Motor vehicle driver's license suspended for 60-90 days
Jail time of up to one year
Fines up to $1000
Two points on your Missouri Driver Record
Increased insurance rates
Depending on the case, you might be able to reapply after ten years of your conviction. A Missouri law office can advise you on your rights and responsibilities.
How to Protect Your CDL After a DUI
The right law firm can show you how to protect your CDL after a DUI. The ideal method is to fight the DWI charges. There are several ways that these charges can be discredited or dismissed, such as:
Challenge the blood or urine samples
Challenge the field sobriety test
Challenge the legality of the traffic stop
You can also have the charges reduced, which reduces the chance of having your license disqualified or revoked. Trusted Lawyers in Kansas City provide information and advice as they develop your DUI defense strategy.
How Does a DUI Affect a Commercial Driver License?
If you have been charged with a DWI while driving a non-commercial vehicle, you may wonder how a DUI affects a CDL license. According to the Federal Motor Carrier Safety Administration, commercial drivers are subject to federal and state regulations.
CDL holders who are found driving under the influence of a substance might have their CDL suspended or disqualified whether they were driving a commercial truck or their personal vehicle.
What Happens to My CDL After a DUI Arrest?
Truck drivers, whose income depends on being a CDL driver, may ask themselves, "What happens to my CDL after a DUI arrest?" A CDL driver who has been arrested for driving under the influence of alcohol or other illegal substances must immediately inform their employer.
If they refuse a breathalyzer or their BAC test is over 0.04, they may immediately have their CDL disqualified even before the case goes to court. A Missouri lawyer may be able to advocate for you.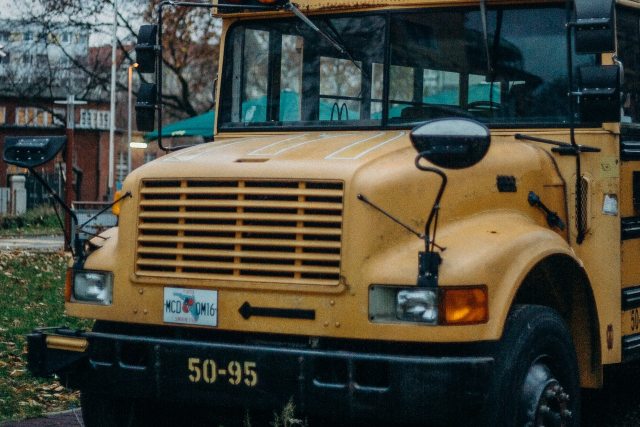 Does Getting a DUI Affect My Commercial Driver's License?
When a law enforcement officer determines that you are driving with a blood alcohol concentration over the legal limit in your personal vehicle, you may ask, "Does getting a DUI conviction jeopardize my CDL license?" If you have a CDL, you may be required to pass a background check for a job.
How Can a DUI Impact My Commercial Driver's License?
Even if you are charged with a DUI while driving your personal vehicle, having a DUI charge will impact your CDL license. Since this will remain on your driving record and your criminal record, it will show up on any background check required for a job.
The following violations may lead to a CDL disqualification for between one and ten years:
Having a BAC of .04% or higher
Refusing to submit to a BAC test
Driving under the influence of a controlled substance
Using a commercial motor vehicle to commit a felony
Driving commercial vehicles with a suspended, revoked, canceled, or disqualified driver's CDL
Causing a fatality through the criminal or negligent operation of a commercial vehicle such as motor vehicle manslaughter
If this is the second offense, you may lose your right to drive commercially for the rest of your life. Also, certain offenses can result in a lifetime disqualification of a CDL license even after a first conviction. For example, using a commercial vehicle for committing "severe forms of trafficking in persons" or illegal distribution of drugs are some of these offenses.
It is in your interest to retain a local attorney's services to have previous DWIs expunged or current charges reduced.
Everything You Need to Know About CDL DUI Laws
A reputable law firm in the Kansas City area can explain everything you need to know about CDL DUI laws in Missouri. Commercial drivers who have had their license suspended due to a DUI conviction should consider building a strong attorney-client relationship with their attorney for ongoing legal counsel.
Contact the Missouri DWI & Criminal Law Center for a free consultation.
BAC Calculator
If you have been drinking, use our "Blood Alcohol Content (BAC) Calculator"to estimate your Blood Alcohol Content (BAC) before you drive, but please keep in mind that the information it provides is just an estimate and may not be inaccurate.
KANSAS CITY OFFICE


(By Appointment Only)

1475 Walnut Street,

Kansas City, MO 64106.

Phone: 816-281-0941